Brutal Soldier Murder Shocks Britain
Jun 02, 2013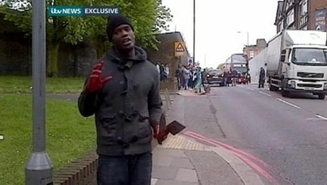 On May 22nd, 2013, England and the rest of the world were shocked by the unprovoked, vicious attack and subsequent murder of British soldier, Lee Rigby. The tragic action has sought polarizing reactions as Britain reacts to such a brutal scene.
The attack occurred in the Woolwich area of London near the Royal Artillery Barracks. Lee Rigby was off duty and was reportedly sporting a tee-shirt that read "Help for Heroes", which is a British charity that helps army veterans.
Rigby was run over purposefully, and then brutally beaten to death. Medical reports state that his death was caused by "multiple incised wounds." Essentially, Lee Rigby was hacked to death. The murder scene was horrific, and Rigby's ordeal was even caught on camera by terrified bystanders.
The two core suspects for Rigby's murder are Michael Olumide Adebolajo and Michael Oluwatobi Adebowale. Both of the suspects are British-Nigerian men in their 20's, and they have links to a banned Muslim extremist group in the UK. Their reasoning behind the attack, according to Adebolajo, is that "Muslims are dying daily by British soldiers... [it] is an eye for an eye and a tooth for a tooth."
The murder of Lee Rigby has caused uproar all across the United Kingdom. Since the tragedy, there have been many anti-Muslim attacks throughout the country aimed at the completely innocent Muslim masses. These attacks have ranged from graffiti on mosques to assaults that included ripping headscarves off of Muslim women. The racism and prejudice towards Muslims in the country has unfairly increased since the attack.
More constructively, the Queen visited the Royal Artillery Barracks on May the 31st to express her condolences and grief at the tragedy. People all across the country have been showing their support to Rigby's family.
The events of May 22nd have garnered very different reactions from the British public, with those reactions mostly being support for Rigby's family and unfair hate towards the entire Muslim community. As Rigby's family agrees, Rigby's death is a tragedy that should not be tainted by misplaced hate and prejudice.
By: Carey Roach