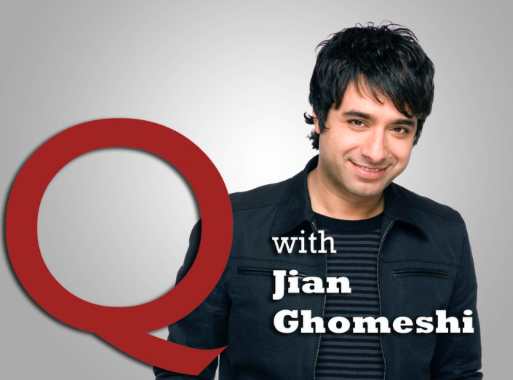 Jian Ghomeshi To Sue CBC After Assault Claims
Nov 23, 2014
In a move deemed intelligent by some, and utterly hopeless by others, former CBC radio host Jian Ghomeshi is suing his former employer for upwards of 50 million dollars.
This news comes after the Canadian Broadcasting Corporation, one of the top television networks in Canada, laid off former employee and host of the hit show "Q," Jian Ghomeshi, who had worked at the company for 12 years.
The 41 year old Iranian-Canadian was fired on the 26th of October after three women came forward with physical and sexual assault allegations, with another eight women coming forward over the next few weeks.
The eleven women all told a similar story, Jian had groped, felt, and even choked them. The claimants also shared one thing in common, they were former fans of the host, with a few of them even working at the CBC.
Jian followed up hours later through a lengthy Facebook post, stating that, "I've been fired from the CBC because of the risk of my private sex life being made public as a result of a campaign of false allegations pursued by a jilted ex girlfriend and a freelance writer." He addressed the assault allegations by stating, "I have always been interested in a variety of activities in the bedroom but I only participate in sexual practices that are mutually agreed upon, consensual, and exciting for both partners."
After the allegations emerged, several firms Ghomeshi hired, including Navigator, a self-proclaimed "Reputation Recovery firm" and "Rock-it", another public relations firm, severed ties with Jian, stating that he lied to them.
Jian will sue the CBC claiming "breach of confidence and bad faith" though at this point in time nobody firmly believes that Ghomeshi will win the suit, and that the reason he even offered to sue, is to further his side of the story. It is unlikely that Jian will win his case as eleven eyewitnesses have stepped forward and confirmed these allegations.
Whatever may happen, the reputation of Jian Ghomeshi and indeed the CBC will not leave this situation untarnished.
By:
Amod Kala