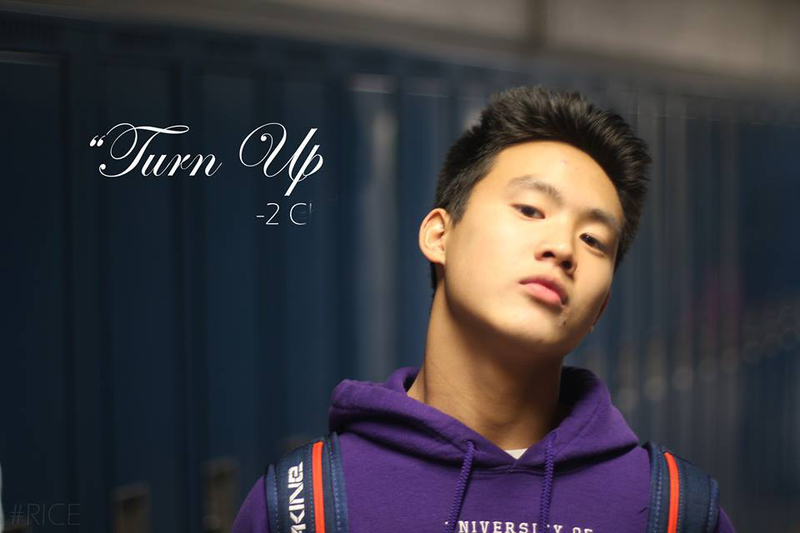 Know Your Wildcats: Korey Loi
Dec 15, 2014
It is no secret that Korey Loi is a standout star on White Oaks' senior basketball team. He is an athletic, dynamic point guard with the perfect balance of finesse and power. He whizzes around on the court, jumps out of the gym, and is money from any area of the floor with his Stephen Curry-esque jump shot. Entering his fourth season as a Wildcat, he is as hungry as ever to lead his team to the regional championship.

From the day Korey began playing competitive basketball as a boy in elementary school, he has found success on every level of competition. He has spent multiple years starring for the Oakville Venom Rep basketball team, rising through the ranks and winning multiple honors – both individual and team – for his efforts. This fortune however, has not followed suit in his school play. He came close to tasting victory in grade 9, when he was a major contributor in boosting the midget division basketball to a 6-0 record and into the regional finals. With Korey fouled out in the dying seconds of the decisive game however, White Oaks was unable to pull out the W, losing by a mere basket to Corpus Christi.
Three years later, Korey looks to redeem himself.
He has grown not only as an athlete, but as a man, and has worked to improve his playing and leadership abilities.
Being named a captain of the 2014-2015 season, he looks to guide his team to the Promised land. I recently met with Korey for a quick interview regarding the upcoming year.
How strong do you believe your team is this year?
Korey: "I think we have a great chance of going far this year in the playoffs. We have lots of experienced players and we all know our roles."
This is your senior year. Playing four years for White Oaks, how special is this season?
Korey: "It is very special. I've made a lot of connections with my teammates throughout the years. They are like my family."
What are your teams strengths on the court?
Korey: "We are shooters. Everyone on the team can shoot the ball well. We also have players who hustle and make those plays that can change the momentum of the game. Dante Da Silva-Whyte is a perfect example of this. He'll turn a nothing play into something"
What is the biggest challenge for the Wildcats this season?
Korey: "Maintaining discipline during game and staying focused is key."
Talk to me about your competition this season. Who do you think are the teams that our team may struggle against?
Korey: "We are the toughest competition, it's us everyone should be scared of".
Your ultimate goal is to make it to the finals held at Sheridan, so how do you think your team can make it there?
Korey: "We can't think that far into the season. Our focus is our next game and finding a way to win"
With Korey leading the charge, the Wildcats look to dominate the tier 2 division, as they did last season. With King's Christian Collegiate, T.A. Blakelock, and Jean Vanier being promoted to tier 1, their competition has been thinned, meaning White Oaks' chances of reaching the championships are better than ever.
They are off to an amazing start (4-1) and look to continue their recent play to stay atop the standings. When they've won, they have done so in convincing fashion. "The key to staying successful is to stay consistent. We can't let ourselves have an off game," said Korey. The boys are looking to bring home their first championship since the early 90's and the only advice Korey was able to tell me about it was "to take it one game at a time".
Go Wildcats!
By: Logan MacNeil