"The fashion world is acknowledging what the ladies of WOSS have known for years- comfy clothes can be cute too!"
London Fashion Week's Trends for WOSS
Sep 24, 2013
This September, fashion enthusiasts were able to experience the return of London Fashion Week, where over seventy designers showcased their spring and summer 2014 collections in the world-renowned fashion capital London, England. Attracting innumerable A-list celebrities (from One Direction's Harry Styles, to Lana del Rey, Lily Collins, and even Kanye West), there was no shortage of star power throughout audiences at the events. These famous faces were joined by the likes of fashion masters such as Anna Wintour, (editor-in-chief of Vogue) for a whirlwind week of couture. Mingling with these superstars were the models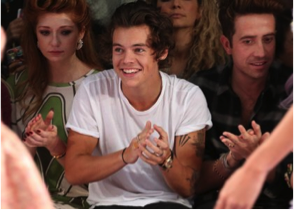 themselves. Old favourite and fashion-week veteran Kate Moss prowled among spectators, whereas newer talents such as Athena Wilson and Cara Delevingne were seen stalking the runways of Temperly London, Tom Ford, and everywhere in between.
Introducing high couture fashion to traditionalists over the world begins with the selection and exposure of the right colours. Therefore, this years designers are sending a clear message: pink is back and better than ever! From vibrant fuchsias to airy, blush roses, pinks are ingeniously being used as a neutral instead of a prominent colour. Looking at the other end of the spectrum, mojito greens, contrary to last year's minty shades, are stealing the spotlight. On a whole, the runways this week were swathed in pastels, meaning this spring the halls will be too!
Ask anyone what makes or breaks an outfit and the answer will most likely be the same: accessories. At fashion week it was evident that strong sunglasses made a splash, with the eclectic and eccentric rising above the rest. Another commonly viewed piece were leather jackets in light, candied colours. The response to this fresh take on a recycled idea was enchantment all around. Consequently, look out for cool shades and edgy motorcycle jackets when shopping this summer!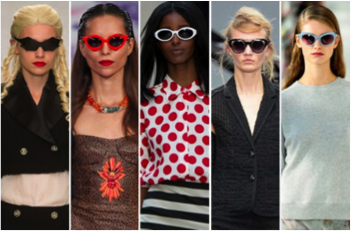 Above all, what is widely regarded as the biggest breakthrough of London Fashion Week is the revival of the nineties slip dress. The simple cut was made current with pairings of translucent materials and flowing layers. The fashion world is acknowledging what the ladies of WOSS have known for years- comfy clothes can be cute too! Noting the clean, streamlined nature of these dresses, it is guaranteed they'll be seen peppered throughout the school in no time. This is one trend that seriously rocks.
Whether London Fashion Week attendance occurred through snagging front row tickets to a Burberry catwalk, tuning in via the wonderfully accessible live streams, or catching up now by doing some reading, the public was nevertheless impressed by the numerous innovative concepts. Keeping their work clean and simple, some of the biggest names in design were able to make massive statements during these eventful five days in Britain. With a little luck, the new year will bring a wave of these vivacious trends all the way back to America and maybe even into the halls at White Oaks.
By: Jayde Jones