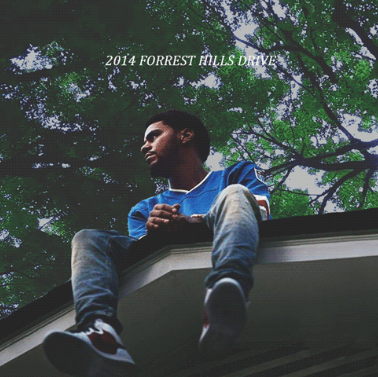 Cole World
Dec 15, 2014
Cole World. For those of you who tend to follow or have an interest in the rap music industry, J. Cole is no stranger to this scene and the term 'Cole World' is common terminology, meant to represent J. Cole being at the top of the rap game. The upcoming American hip hop recording artist was signed to famous rapper Jay Z's record label, Roc Nation, in 2009 following the release of his first mixtape, The Come Up. He has been amongst the rap scene for quite a long time but he only started to make waves in the industry with is debut album Cole World: The Sideline Story which was released in 2011. This album topped the Top Rap Albums, US Billboard 200 charts and sold over 218,000 copies in its first week. Since the first time J. Cole has graced the ears of rap lovers around the world, he has proven to be one of the most promising rappers of this generation.
His second album, Born Sinner, was released June 25th 2013 and sold 297,000 copies during the first week in the US alone. Cole's rise to fame has been very influential in the rap industry as his music has been a voice for others who otherwise may not know how to communicate their feelings and opinions. He uses his lyrics to make social commentary and change conversations amongst people around the world. He has addressed issues like the racial controversy that has been striking the US between the police and african american citizens with his music video "Crooked Smile", which he dedicated to 7-year-old Aiyana Jones whose life was taken by a police officer in 2010 during a night raid. He pushes the importance of the world around us and strives to get his fans to think about what is going on around the world, and develop their own opinions. J. Cole's creativity, intelligence and wit are some of the many reasons his fans love his music, as well as the magnitude of effort he puts into his work in order to make it relatable and relevant. Finally, J. Cole's amazing beats, rhythms and lyrics effortlessly captivates his musical audience.
On December 9th 2014, the release of J. Coles third and latest album, entitled 2014 Forest Hills Drive, was met with great excitement and enthusiasm from fans, as Cole has the tendency of taking his time before releasing new music. The announcement of a new J. Cole album being released was met with great anticipation and buzz amongst fans as the release got closer and closer. When it was finally released, people from all over, as well as newspapers and other media platforms were raving about the new album. People foreign to the rap music industry have also found an interest in the genre and those familiar with the music, have nothing but positive remarks regarding the album. It looks as though the long year wait between his second and third album was well worth it as the CD has already topped HMV Canada's national sales.
The rapper continues to surpass expectation with his skillful storytelling and his latest album touches on many meaningful events that have occurred in todays society such Ferguson and issues within the black community. He recounts his early life and talks about things such as adolescence, drugs, sex, love, self fulfillment, family, the rap industry and much more.
Rap music not for you? You might want to reconsider. J. Cole has changed the rap game and pushes himself to do more not just in music but in society with every step he takes in the industry.
Look out for J. Cole's next move, its gonna be big!
By: Kaylah Wilson